Are You a Healthcare Professional?
This European website, initiated and developed by CSL Behring, has two separate sections with the aim to provide information on haemophilia for an international audience, either to European healthcare professionals or to the general public.*
Yes, I am a healthcare professional*
No, I am not a healthcare professional
Living with haemophilia in the modern era
Current management strategies have enabled people with haemophilia to live healthier and more active lives1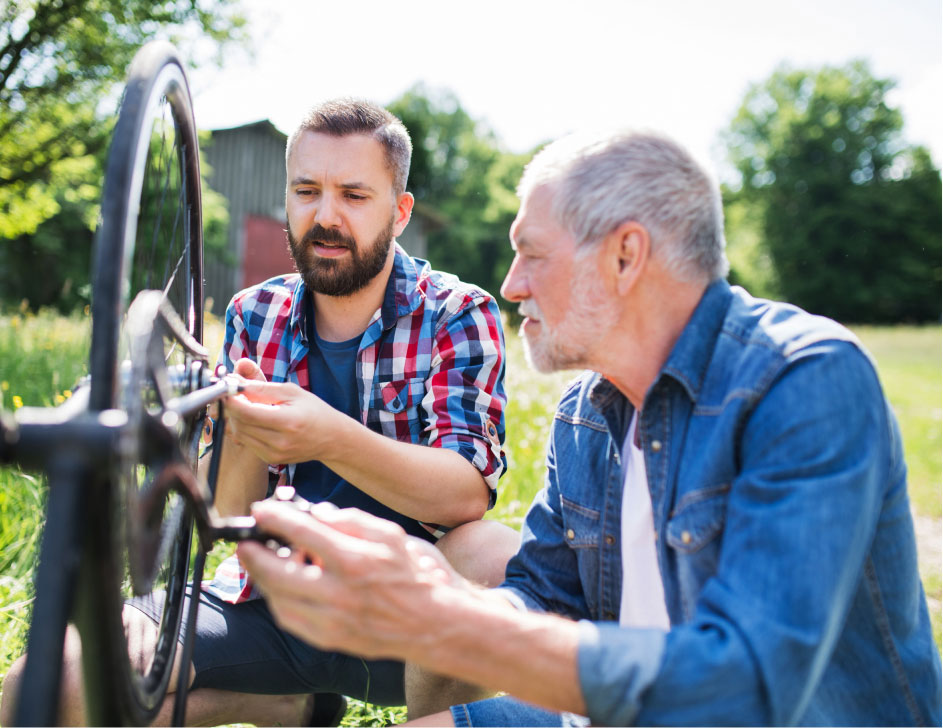 Living With Haemophilia Today
Scientific Advancements for Treating Haemophilia Have Come a Long Way, and Researchers Continue to Innovate.
Unlike just two generations ago, many people living with haemophilia are able to live a near-normal life. Thanks to ongoing advances in modern medicine, haemophilia treatments have improved over the decades, becoming better at managing the condition.1 Regular infusions of clotting factors enable people with haemophilia to live more active lives,2 however, haemophilia symptoms persist life-long and gradually progress.3
Many individuals with moderate and severe forms remain vulnerable to spontaneous and/or traumatic bleeding into muscles, internal organs and joints,2,4,5 even when receiving prophylactic therapy.3 Sometimes these bleeds can be life-threatening4 and possibly lead to permanent physical limitations.2,5
People with haemophilia often deal with chronic pain, which can severely impact quality of life.6 In addition, managing the disease and symptoms are associated with significant burden and stress, impacting many aspects of life5,7 such as education and employment.8,9
Do you know?
How many people feel their haemophilia negatively impacts employment?
How many people worry about their haemophilia affecting relationships in the future?
How many people experience a level of pain that disrupts daily activities?
The Realities of Living With Haemophilia
Modern treatments have transformed the lives of people with haemophilia, allowing them to engage in daily activities to an extent not possible only 50 years ago.1,10 When comparing the quality of life for haemophilia today with previous generations, it's hard not to be optimistic, even though certain limitations associated with current therapeutic options still persist.2,5-7,9 Continuous scientific development is focused on ensuring that the negative consequences of these remaining limitations will not continue in the future.11
Physical Limitations
Bleeding events occurring in the muscles, internal organs and joints2,4,5 can lead to permanent,2 acute and/or chronic pain.6,9 A survey of people with haemophilia found that only 10% said they had no pain in the past month.6 Both symptoms of pain and joint deterioration have severe impacts to quality of life.6,7,9
Mental Health
Managing this chronic condition causes some to experience burdens, such as anxiety and depression. In fact, more than a third of people with haemophilia have anxiety and/or depression and among those seeking psychological treatment, 64%-71% said they were seeking help for haemophilia-related problems.9
Burdensome Treatment Schedule
The injection schedule of prophylactic infusions and the responsibility of mixing and managing medications requires life-long dedication. In a world-wide survey, only a quarter of participants said they used their medications as prescribed.9
Innovation is a Key Component to Successful Haemophilia Management
Progress is essential to ensure that anyone with a chronic condition is living the best life possible.12 Haemophilia care would not have come to where it is today without continuous improvements.13 Even though there has been substantial progress made, additional advancements will likely allow people with haemophilia to live even more active, fulfilled lives in the near future.2,4
Progress in haemophilia through time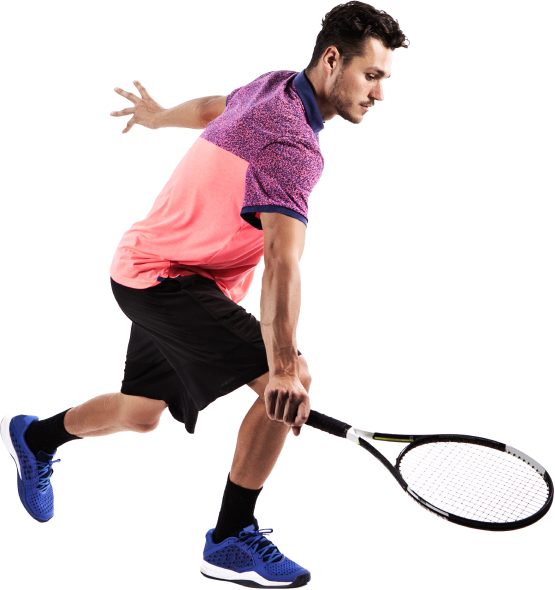 References
The Haemophilia Society. Haemophilia. https://haemophilia.org.uk/bleeding-disorders/haemophilia-a-and-b/. Accessed November 24, 2021.
National Organization for Rare Disorders (NORD). Rare Disease Database-Hemophilia B. https://rarediseases.org/rare-diseases/hemophilia-b/. Accessed October 27, 2021.
Oldenburg J. Optimal treatment strategies for hemophilia: achievements and limitations of current prophylactic regimens. Blood. 2015;125(13):2038-2044.
National Organization for Rare Disorders (NORD). Rare Disease Database-Hemophilia A. https://rarediseases.org/rare-diseases/hemophilia-a/. Accessed October 27, 2021.
De la Corte-Rodriguez H, Rodriguez-Merchan EC. The ICF (International Classification of Functioning, Disability and Health) developed by the WHO for measuring function in hemophilia. Expert Rev of Hematol. 2016;9:7.
Buckner TW, Batt K, Quon D, et al. Assessments of pain, functional impairment, anxiety, and depression in US adults with hemophilia across patient-reported outcome instruments in the Pain, Functional Impairment, and Quality of Life (P-FiQ) study. Eur J Haemotol. 2018;100(suppl. 1):5-13.
Pinto PR, Paredes AC, Moreira P, et al. Emotional distress in haemophilia: Factors associated with the presence of anxiety and depression symptoms among adults. Haemophilia. 2018:1-10.
Cutter S, Molter D, Dunn S, et al. Impact of mild to severe hemophilia on education and work by US men, women, and caregivers of children with hemophilia B: The Bridging Hemophilia B Experiences, Results and Opportunities into Solutions (B-HERO-S) study. Eur J Haematol. 2017.98:18-24.
Witkop M, Guelcher C, Forsyth A, et al. Treatment outcomes, quality of life, and impacts of hemophilia on young adults (aged 18-30 years) with hemophilia. Am J Hematol. 2015;90(S2):S3-S10.
Khair K, Holland M, Bladen M, et al. Study of physical function in adolescents with haemophilia: the SO-FIT study. Haemophilia. 2017;1-8.
Perrin GQ, Herzog RW, Markusic DM. Update on clinical gene therapy for hemophilia. Blood. 2019;133(5):407-414.
Grady PA, Gough LL. Self-management: a comprehensive approach to management of chronic conditions. Framing Health Matters. 2014;104(8):e25-e31.
Hemophilia Federation of America (HFA). Bleeding Disorders Historical Timeline. https://www.hemophiliafed.org/history-of-bleeding-disorders/. Accessed July 14, 2023.
Ingram GIC. The history of haemophilia. J Clin Path. 1976;29:469-479.
Biggs R, Douglas AS, Macfarlane RG, et al. Christmas disease a condition previously mistaken for haemophilia. Br Med J. 1952;2(4799):1378-82.
Bennett B, Ratnoff OD. Detection of the carrier state for classic hemophilia. New Engl J Med. 1973;288(7):342-345.
European Medicines Agency (EMA). BeneFIX. https://www.ema.europa.eu/en/medicines/human/EPAR/benefix. Accessed November 30, 2021.
European Medicines Agency (EMA). ReFacto AF. https://www.ema.europa.eu/en/medicines/human/EPAR/refacto-af. Accessed November 30, 2021.
Tagliaferri A, Rivolta GF, Iorio A, et al. Mortality and causes of death in Italian persons with haemophilia, 1990-2007. Haemophilia. 2010;16:437-446.
Garber K. rFactor VIII deficit questioned. Nat Biotech. 2000;18:1133.
Srivastava A, Santagostino E, Dougall A, et al. WFH guideline for the management of hemophilia, 3rd edition. Haemophilia. 2020;00:1-158.
Nathwani AC, Reiss UM, Tuddenham EGD, et al. Long-term safety and efficacy of factor IX gene therapy in hemophilia B. N Engl J Med. 2014;371:1994-2004.
Rangarajan S, Walsh L, Lester W, et al. AAV5-Factor VIII gene transfer in severe hemophilia A. N Engl J Med. 2017;377(26):2519-2530.
European Medicines Agency (EMA). Roctavian. https://www.ema.europa.eu/en/medicines/human/EPAR/roctavian-0. Accessed January 28, 2023.
Food and Drug Administration. Approved Cellular and Gene Therapy Products. https://www.fda.gov/vaccines-blood-biologics/cellular-gene-therapy-products/approved-cellular-and-gene-therapy-products. Accessed September 5, 2023.
European Medicines Agency (EMA). Hemgenix. https://www.ema.europa.eu/en/medicines/human/EPAR/hemgenix. Accessed July 14, 2023.